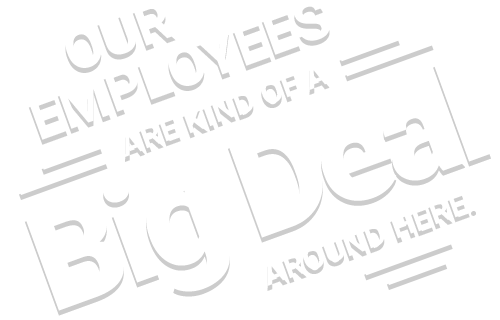 We will hire for the next cohort of the LEAP Program in early 2022. Please visit our main jobs site to view additional opportunities.
LEAP Program Structure
An 18-month rotational Leadership Development Program designed to groom high-potentials into future managers at UniFirst. As a cohort, Associates will be exposed to a blend of leadership education, operational knowledge, and hands-on business experience within the industrial laundry and facility services industry!
activate each to learn more
Virtual and In-person Classes

Continuous learning is at the core of the LEAP Program.

Associates rotate through cycles of classroom and online training at various UniFirst training locations.

In-person classes are facilitated by the Program Manager, Executive Leadership, and field experts.

Online learning may consist of interactive self-studies, readings, blogs, Ted Talks, and virtual classes via Skype or video conference.

Operational Area Experience

Hands-on experience is the best way to learn!

Perform the key responsibilities of the Team Partners who would work for you to better understand their challenges when you become a manager.

You will also learn and execute the managerial tasks in each of the operational areas.

Learn and practice Leadership

Theory and Practice helps you discover leadership techniques to apply to real world situations.

Use critical thinking skills, good business management practices, and techniques to engage, empower, and develop your team.

Capitalize on the industry experience of our current leaders who facilitate leadership sessions and make themselves available for informal discussions.

Personal Development

Personal development is as important as professional growth.

Developing interpersonal skills, enhancing both written and presentation capabilities, understanding and refining your Emotional Intelligence, engaging and motivating others, and using critical thinking tools are all interwoven into the learning environment of LEAP.
activate each to learn more
Featured LEAP Associates
Learn from current and past leap associates why this program is a Big Deal.
"For me, I think the most appealing aspect of the program is the career advancement that UniFirst has in place. The more you know about the company and how it works, the more successful you'll be, and this program focuses on cross-departmental training which only benefits us in the long run."

Julie Hutchison
Sales Team Lead
LEAP Graduate
Nashville, TN

"Learning every aspect of the business truly is a Big Deal. In the program we are taught a little bit about almost everything and made familiar with such a wide range of jobs and responsibilities. It is a privilege to be able to not only witness but to actually do different hands-on tasks that help greatly broaden our knowledge about the company."

Blake Lewis
Sales Team Lead
LEAP Graduate
Cleveland, OH

"Since the beginning, being involved in the LEAP program has made me feel like a Big Deal. Everyone within UniFirst is eager to share their knowledge and experiences with the hope that we will be able to be a positive influence in the future. The sense of family between all the LEAP associates and mentors is incredible, everyone is extremely supportive and allows for a great development environment."

Isaac Morales
Production Deployment Specialist
LEAP Graduate
Denver, CO

"Something that stood out to me during my time in the LEAP Program is the tenure at UniFirst. At our location, there is a customer service representative who has been with the company for 35 years and an RSR (route driver) who has been with the company for 40 years. This tenure says a lot about the culture at UniFirst. We truly are a family here and it is a Big Deal ."

Adriana Lowry
Assistant Production Manager
LEAP Graduate
Charlotte, NC

The LEAP program at UniFirst is a company-wide investment in future leaders and their careers. While gaining a holistic understanding of the organization, I have consistently been faced with unique challenges and opportunities to progress my development as a manager. With support from location level team partners to corporate executives, I instantly felt that being a part of LEAP was a Big Deal to the entire organization.

Alex Bender
Assistant Production Manager
LEAP Graduate
Stratford, CT

"UniFirst makes me feel like I am a part of a revolutionary program that would change the direction of how they train their future managers. In this program, we have been given the dynamic opportunity to be cross-trained in all segments creating a holistic view of the company, which is a Big Deal in fast tracking your development process."

Thomas Baskins
Deployment Specialist
LEAP Graduate
Charlotte, NC

"Between daily coaching from local managers, weekly eLearnings led by corporate trainers, and semi-regular events with senior executives, I've been given every opportunity to learn UniFirst's business practices & company culture. And, during the process I've been encouraged to make meaningful connections with LEAP Associates & other employees across the company. The investment that UniFirst has made in LEAP is a big deal."

Jack Gorham
Assistant Production Manager
LEAP Graduate
Tacoma, WA

"This is a company that truly believes and cares about this program and the associates that are in it. Being able to learn every facet of this business while also being trained on leadership skills and communication is a recipe for success and I cannot wait to see where this program will take me both personally and professionally."

Jeff Richards
Outside Sales Representative
LEAP Graduate
Denver, CO

"I researched other management trainee positions during the recruiting process with UniFirst and let me be the first to tell you that is not what the LEAP Program is about. With LEAP, I am being taught every facet of the business. From being shown the Distribution Center in Kentucky to learning from the Executives in Massachusetts. The LEAP Program is a Big Deal for UniFirst and you're a Big Deal for being a part of it."

Cody Moore
Route Service Manager
LEAP Graduate
Los Angeles, Ca

"LEAP is a program designed to breed future leaders who will continuously strive to better themselves and pass their knowledge onto others."

Walter Webb
Assistant Production Manager
LEAP Graduate
Stratford, CT

"As a LEAP Associate you are provided with mentors and colleagues who are there to help you through the challenges you will encounter on your journey to success. Every day I wake up excited to work with the Team Partners at this amazing company!"

Matt Seaman
Sales Team Lead
LEAP Graduate
Toronto, Ontario, Canada
Hear from some of the past LEAP Associates in the Leadership Development Program.
Next LEAP Training Locations
We are excited to announce our next LEAP Leadership Program training sites.
activate each location to learn more
Cincinnati

Our Cincinnati location employs 120 Team Partners, five of which are U.S. Military Veterans. Among the Team Partners, the longest tenure at this location is 34 years! The Cincinnati location also serves approximately 1,500 happy customers.

With a customer-centric culture, they exemplify UniFirst's founding core values: Customer Focus, Respect for Others, and a Commitment to Quality. UniFirst Cincinnati is also very proud that they won Mentor of the Year 2018!

Fun Fact: Cincinnati is home to America's oldest baseball team!

San Antonio

Our UniFirst San Antonio location is home to 111 Team Partners, including four U.S. Military Veterans, and services 4,500 customers! At least three different languages are spoken here: English, Spanish, and American Sign Language!

This location has been involved in numerous community events including Habitat for Humanity, the San Antonio Military Campaign, and the San Antonio Food Bank. They are also actively involved in serving their community by volunteering at their local homeless shelter and rodeo. Not convinced on the culture yet? The longest tenured Team Partner at this location is 47 years!

Fun Fact: San Antonio is the most visited city in Texas and is the 7th largest city in the U.S.A!

Washington D.C

Our UniFirst Washington D.C location houses approximately 95 Team Partners and services 2,200 customers! Among the Team Partners, the longest tenure at this location is an impressive 35 years!

What is unique about UniFirst Washington D.C? At least four different languages are spoken here including English, Spanish, Vietnamese, and Creole!

The Team Partners at UniFirst Washington D.C are active in their local community. One event this location especially enjoys participating in is the "Light the Night" event, sponsored by the Leukemia Foundation.

Fun Fact: The metro in Washington D.C is the second busiest metro system in the United States!

Raleigh-Durham

Our award-winning Raleigh-Durham UniFirst location works together to get the job done servicing nearly 4,000 customers! This location has been recognized for following the Customer's For Life* philosophy and has received numerous awards including the Silver Safety Award*.

UniFirst Raleigh-Durham houses 111 Team Partners, including two U.S. Military Veterans, four President's Club* Award winners, and one Aldo Croatti Award* recipient. Team Partners at this location speak at least three different languages including English, Spanish, and French.

Fun Fact: The barcode was pioneered in Durham's Research Triangle Park. The very first item scanned was a 10-pack of Wrigley's Juicy Fruit chewing gum!

*Aldo Croatti Award: Able to retain 100% of their customers during a fiscal year

*Customer's for Life Philosophy: Provide exceptional customer service so that our customers stay Customers for Life

*President's Club: Award for achieving outstanding sales performance goals

*Silver Safety Award: Commitment to the safety of Team Partners and Customers

Tampa

Our award-winning Tampa location always strives to be the best that they can be! Tampa earned many awards such as the Star Revenue - Star Contribution* award five years in a row, 2018 Most Improved Plant, and many more. Tampa prides themselves on being a collaborative location that works well together!

The Tampa location houses approximately 25 UniFirst Team Partners, including seven U.S. Military Veterans. The longest tenure at the Tampa plant is 34 years! The Tampa plant is a very diverse location, where both English and Spanish are widely spoken.

Fun Fact: Tampa is home to the world's longest continuous sidewalk and the temperature has never reached above 100 degrees!

*Star Revenue - Star Contribution: awarded to locations that have exceeded their goal for budgeted revenue and contribution

Pontiac

Our UniFirst Pontiac location houses 83 Team Partners, including one U.S. Military Veteran! There are at least two different languages spoken (English and Spanish) and the longest tenured Team Partner is 24 years! The Pontiac plant works together to service over 2,687customers.

The Pontiac team provides support to other UniFirst locations by serving as an office training location for their region. UniFirst Pontiac prioritizes giving back to the community with programs like donating masks and gloves to those in need in their local community through their Chamber of Commerce.

Fun Fact: Madonna grew up in Pontiac!

Phoenix

Our UniFirst Phoenix location has been ranked as the top location in its region and the #1 plant for Customers for Life*.

The Phoenix plant has a very diverse culture, where at least four different languages are spoken (English, Spanish, French, and Arabic!). 118 Team Partners work at this location and they service a growing customer base of 2,871 customers.

Fun Fact: Phoenix has 334 days of sunshine every year!

*Customer's for Life: Provide exceptional customer service so that our customers stay Customers for Life

Stockton

Our Stockton, California plant is home to 120 UniFirst Team Partners and services over 1,400 customers in the area! Five of their Team Partners are U.S. Military Veterans and this plant proudly speaks at least three different languages; English, Spanish, and Cambodian! Among the Team Partners, the longest tenure at this location is 36 years!

Last year the Stockton location was ranked #2 in the company for Sales and #1 in the country for customer retention. UniFirst Stockton is very proud of these accomplishments and is super excited to participate in the LEAP Program!

Fun Fact: Stockton, California is the official birthplace of Marvel's Fantastic Four!
How Does LEAP Work?
This is a full-time 18-month Leadership Development Program for high potentials seeking a career in management. Upon successful completion of the program, Associates can expect an offer in several entry- to mid-level managerial roles at any of UniFirst's 260+ locations!
But first, what is your path to this leadership opportunity?
Click below to learn more.
Program Acceptance

Potential Associates can expect to take part in a rigorous interview process which includes a customized UniFirst Experience job shadow at a training location and the opportunity to interview with the Executive team!

After all, we are only seeking the best and brightest to lead the way!

During the Program

Reconvene as a cohort at the beginning of each rotation for an in depth understanding of the expectations and goals for the cohort's experience in each department.

Program Benefits

For the duration of the LEAP Leadership Development Program, Associates will be offered a competitive base salary with a comprehensive benefits package.

This includes health and dental insurance, 401K with company match, profit sharing, prescheduled vacation time, and then some!

Managerial Opportunity

So, what does a managerial opportunity look like with UniFirst?

One of our main requirements for joining LEAP is the willingness to relocate upon successful completion of the program. Then Associates will have the opportunity to pursue entry- to mid-level managerial positions throughout the organization.

These roles may include, but are not limited to:

Route Service Manager
Stockroom Manager
Assistant Production Manager
Sales Team Lead
Customer Development Rep
And more!
Office Administrator