UniFirst Recruiters and/or representatives will not ask job seekers to provide personal financial information when submitting a job application. Please be vigilant as such requests for information may be fraudulent.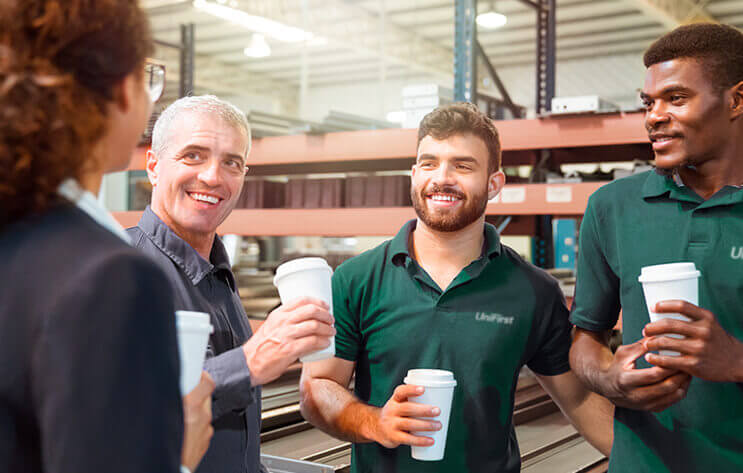 Diversity and Inclusion are essential to our success
At UniFirst, our Team Partners and Customers are richly diverse. The quality of work and vast experience that each individual brings to our company every day is what drives our business. In order to provide a thriving family culture and overall satisfying place to work, UniFirst makes diversity and Inclusion an essential part of our organization's roadmap to success.
Our Team Partners are diverse not only in gender, race, ethnicity, sexual orientation, disability, religion and age, but also in cultural backgrounds, life experiences, thoughts and ideas. Embracing these differences has put us at the forefront of our Industry and we couldn't be more proud.
Whether you are looking for an opportunity to start out in a brand new industry, or you come to our organization with a wealth of experience and knowledge, UniFirst is ready to foster and inspire the human spirit that drives you to succeed in whatever path you take. We hope our culture of belonging helps you be the very best version of you.