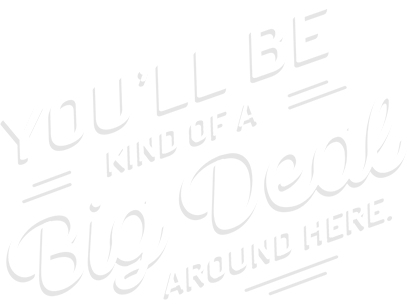 UniFirst Recruiters and/or representatives will not ask job seekers to provide personal financial information when submitting a job application. Please be vigilant as such requests for information may be fraudulent.
Where do you see yourself at UniFirst?
Opportunity abounds across a wide range of roles in Sales, Route Service, Production, Customer Service—and more—from entry-level to seasoned veterans. Bring your skills, experience and enthusiasm to an industry leader, and learn why our Team Partners are kind of a Big Deal at UniFirst.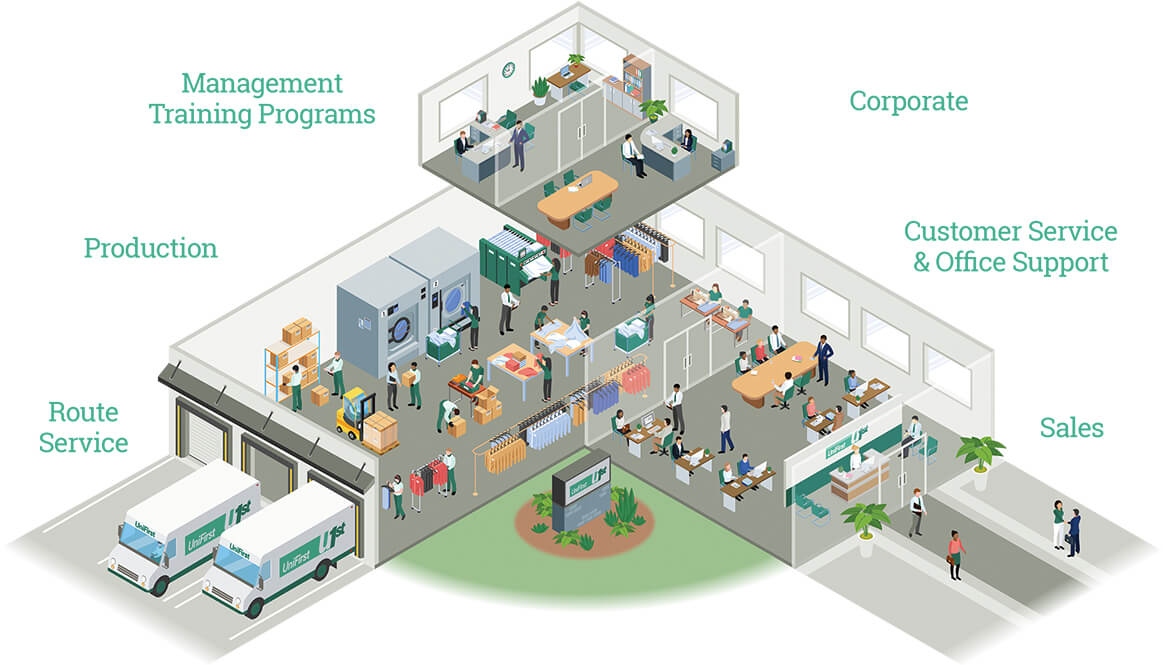 Find your best fit and join our family
We have a wide range of opportunities – from outstanding careers in Sales to exceptional roles in Production, Customer Care, Route Service, and much more. Whatever your skills, talent and experience, UniFirst has an opportunity for you. Best of all, you'll land with friendly colleagues who share your passion and enthusiasm for success. Explore our career areas, and find your best place to begin an exciting career at UniFirst!
Leadership Development Program

Corporate

Sales

Production & Maintenance

Customer Service & Office Support

Service
Find your path to becoming a big deal!
Some companies talk the talk about their path to success. UniFirst walks the walk with clear milestones every step of the way. We provide the tools needed to realize your career ambition and maximize your potential. Be ready to make the most of personalized training, mentoring and hands-on learning every step of the way. Check out the Career Paths below and pick your entry point to begin your career adventure. Or contact UniFirst and we can help you find the perfect place to get started.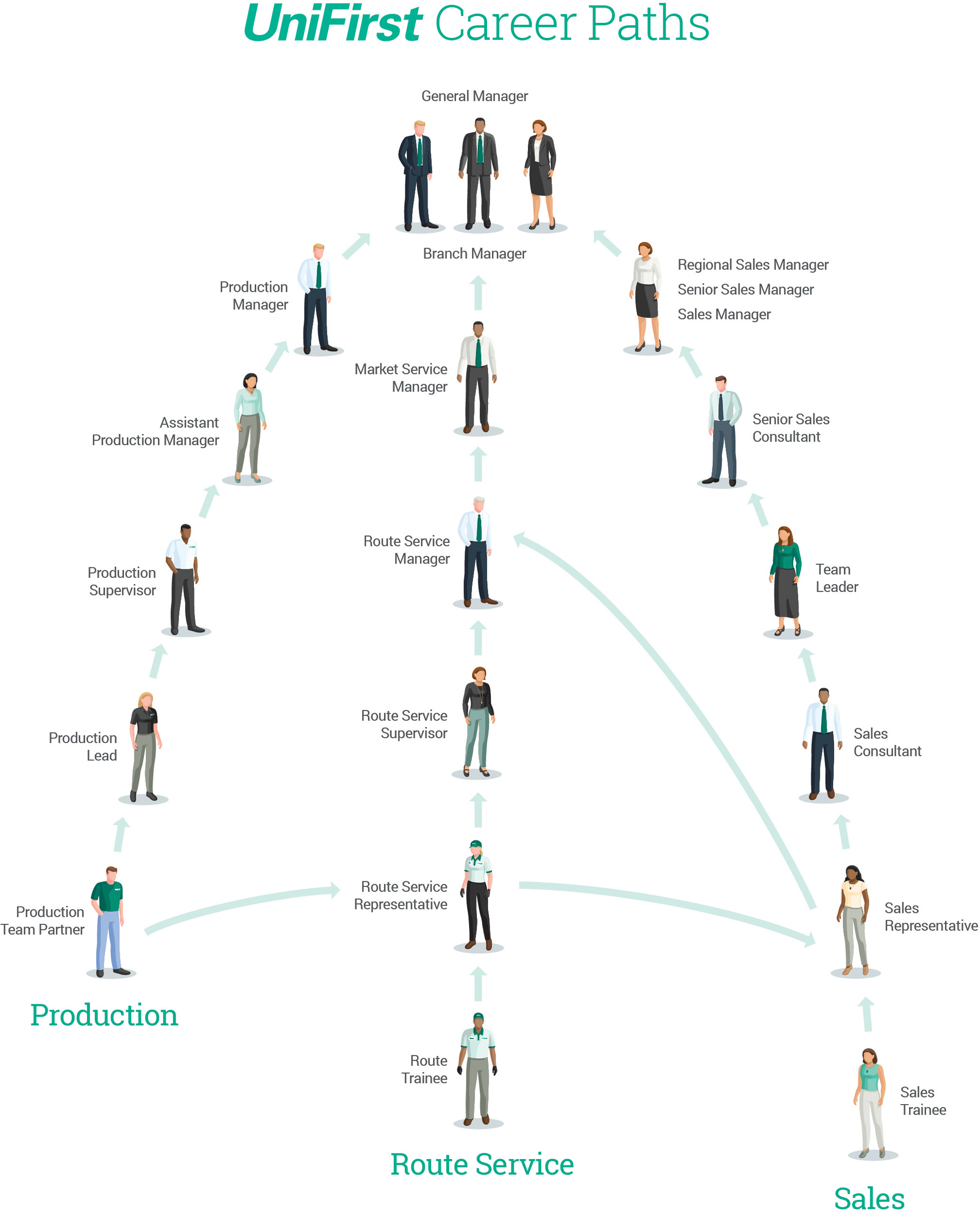 UniFirst Career Paths
Production Career Path

Production Team Partner

Can switch to Route Service Path as a Route Service Representative
Route Service Supervisor
Route Service Manager
Market Service Manager
Branch Manager, General Manager

Production Lead
Production Supervisor
Assistant Production Manager
Production Manager
General Manager

Route Service Career Path

Route Trainee
Route Service Representative

Can switch to Sales Path as a Sales Representative
Sales Consultant
Team Leader
Senior Sales Consultant
Regional Sales Manager, Senior Sales Manager, Sales Manager
General Manager

Route Service Supervisor
Route Service Manager
Market Service Manager
Branch Manager, General Manager

Sales Career Path

Sales Trainee
Sales Representative

Can switch to the Route Service Path as a Route Service Manager
Market Service Manager
Branch Manager, General Manager

Sales Consultant
Team Leader
Senior Sales Consultant
Regional Sales Manager, Senior Sales Manager, Sales Manager
General Manager