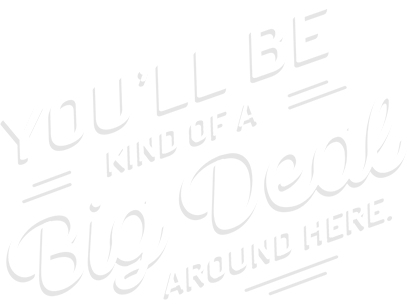 UniFirst Recruiters and/or representatives will not ask job seekers to provide personal financial information when submitting a job application. Please be vigilant as such requests for information may be fraudulent.
Senior Developer- PeopleSoft
Location:
Wilmington, Massachusetts
Job ID
2305348

We are currently seeking a Senior Developer with PeopleSoft experience. The position is in our Wilmington, MA Corporate office. You will join our team responsible for enhancing and supporting our PeopleSoft ERP applications. These applications include Human Resources, Payroll, Benefits, LMS, GL, AP and related modules. The position is a salaried opportunity and is comparable to market rate and relevance of experience.

Responsibilities: 
Designing, coding, testing, and debugging HR PeopleSoft applications using various programming languages (such as PeopleCode, SQL, SQR, and Application Engine).
Collaborating with business analysts and end-users to gather requirements and develop functional specifications for software enhancements or new features.
Customizing and configuring HR & Finance PeopleSoft modules to meet specific business needs.
Troubleshooting and resolving issues related to PeopleSoft applications, including performance optimization and bug fixes.
Integrating PeopleSoft with other systems or applications, ensuring data consistency and seamless information flow.
Conducting system upgrades, patches, and migrations, while ensuring minimal disruption to users.
Documenting technical specifications, coding standards, and system configurations for future reference.
Creating audits and reports based on PeopleSoft tables using SQL, PeopleSoft Query Manager, Tableau, or other reporting software.
Provide engineering leadership and oversight on design, engineering, and development of information technology solutions.
Accountable for the effectiveness, quality, and timeliness of project design decisions and how easily those designs can be implemented.
Manages the troubleshooting and resolution of infrastructure compatibility issues based on systems architecture, project requirements and customer expectations.
Provide comprehensive consultation to IT staff at the highest technical level on all phases of the project development cycle.
Work closely with local and distributed teams.
Continually evaluate existing systems and processes and provide ideas for improvement.
Qualifications
Requirements:
Need Minimum bachelor's degree or a related discipline.
Minimum of 7 years of PeopleSoft application development experience.
Must have advanced PeopleSoft programming skills using various PeopleSoft provided tools such as PeopleTools, PeopleCode, Application Package, Application Engine, Integration Broker, workflow, etc.
Proven communication and organizational skills.
Strong technical, analytical, and organizational skill
Experience writing & executing unit tests.
Ability to work well in a team environment sharing ideas, workflow, technologies, and processes.
Ability to adapt to new technology.
Ability to teach and mentor.
Benefits & Perks:
401K with Company Match, Profit Sharing, Health Insurance, Employee Assistance Program, Life Insurance, Paid Time Off, Tuition Reimbursement, 30% Employee Discount, Employee Referral Bonuses.
UniFirst is an international leader in garment & Uniform services industry. We currently employ over 14,000 team partners who serve 300,000 business customer locations throughout the U.S., Canada, and Europe.
We were included in the top 10 of Selling Power magazine's "Best Companies to Sell For" list and recognized on Forbes magazine's "Platinum 400 – Best Big Companies" list. As an 80-year old company focused on annual growth, there's never been a better time to join our team. 
UniFirst is an equal opportunity employer. We do not discriminate in hiring or employment against any individual on the basis of race, color, gender, national origin, ancestry, religion, physical or mental disability, age, veteran status, sexual orientation, gender identity or expression, marital status, pregnancy, citizenship, or any other factor protected by anti-discrimination laws
UniFirst is an equal employment/affirmative action employer. If you need accommodation for any part of the application process because of a medical condition or disability, please send an e-mail to TalentAcquisition@unifirst.com or call to let us know the nature of your request.
UniFirst Recruiters and/or representatives will not ask job seekers to provide personal financial information when submitting a job application. Please be vigilant as such requests for information may be fraudulent.
Apply Now