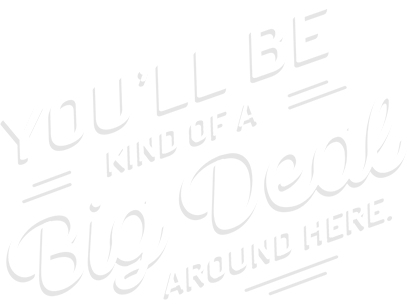 UniFirst Recruiters and/or representatives will not ask job seekers to provide personal financial information when submitting a job application. Please be vigilant as such requests for information may be fraudulent.
Senior Database Developer
Location:
Wilmington, Massachusetts
Job ID
2305529

As a member of the Enterprise Solutions – Data Management Team, the Senior Database Developer will be responsible for designing and developing solutions to support new custom applications and business intelligence solutions. Develop programs/procedures, queries and reports using standard development tools including but not limited to TSQL programs for MS SQL Server, SQL scripts and ETL mappings. The position requires strong data management, problem-solving, business system, time management and reporting skills.

Responsibilities: 
Working under the supervision of the Data Management manager, partner with the business and data analysts to design, develop and maintain custom data processing programs/ procedures to support data integrations and custom applications.
Gather and identify system requirements for new and existing systems / applications through collaboration with data analysts, business users and other developers.
As part of a cross-functional agile team, design system data models, data integrations and process automation solutions. 
Work closely with various technical resources to determine best practices and implement non-functional requirements such as exception/error handling, performance optimization and source code promotion/migration.
Use various SQL tools and scripts to diagnose data issues, identify fixes and implement solutions.
Ability develop and maintain mappings/programs to extract, transform and load structured data from disparate systems both on premise and in the cloud.
Support ongoing changes to existing TSQL programs/ applications and data migrations (ETL) and be available to support system deployments/ rollouts.
Be a self-starter with solid interpersonal skills - projecting a very positive customer-service-oriented attitude.
Adhere to the processes and policies defined by UniFirst.
Qualifications
Education:
BS or MS in Information Systems, Computer Science, Engineering, or equivalent.
Requirements:
5 years' experience as a Database programmer or related role in supporting major system projects
Proficiency in SSIS or similar data migration/ ETL tools
Proficiency in SSRS or similar report development tools
Proficiency with large data models
 ABS Laundry ERP data modeling is a MUST
Solid relational database knowledge
Experience with agile project management techniques preferred
Experience with other data capabilities/concepts such as master data management, data warehouse, business intelligence and data quality tools is preferred
Ability to work alone or with other members of a team
Impeccable customer service and interpersonal skills and excellent written and verbal communications skills mandatory
Experience in customer management, contracts, product, pricing, invoicing and commissions preferred
Additional Requirements:
Ability to provide solid solutions to current and anticipated business challenges
Self-motivated and organized with the ability to work with minimal supervision
Demonstrates the capacity to manage changing priorities
Benefits & Perks:
401K with Company Match, Profit Sharing, Health Insurance, Employee Assistance Program, Life Insurance, Paid Time Off, Tuition Reimbursement, 30% Employee Discount, Employee Referral Bonuses.
UniFirst is an international leader in garment & Uniform services industry. We currently employ over 14,000 team partners who serve 300,000 business customer locations throughout the U.S., Canada, and Europe.
We were included in the top 10 of Selling Power magazine's "Best Companies to Sell For" list and recognized on Forbes magazine's "Platinum 400 – Best Big Companies" list. As an 80-year old company focused on annual growth, there's never been a better time to join our team. 
UniFirst is an equal opportunity employer. We do not discriminate in hiring or employment against any individual on the basis of race, color, gender, national origin, ancestry, religion, physical or mental disability, age, veteran status, sexual orientation, gender identity or expression, marital status, pregnancy, citizenship, or any other factor protected by anti-discrimination laws
UniFirst is an equal employment/affirmative action employer. If you need accommodation for any part of the application process because of a medical condition or disability, please send an e-mail to TalentAcquisition@unifirst.com or call to let us know the nature of your request.
UniFirst Recruiters and/or representatives will not ask job seekers to provide personal financial information when submitting a job application. Please be vigilant as such requests for information may be fraudulent.
Apply Now