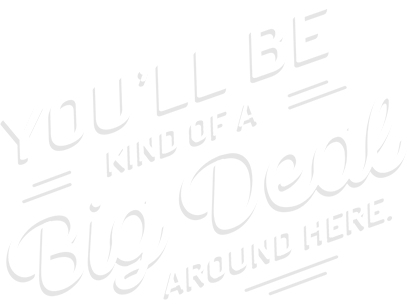 UniFirst Recruiters and/or representatives will not ask job seekers to provide personal financial information when submitting a job application. Please be vigilant as such requests for information may be fraudulent.
National Account Program Coordinator
Location:
Wilmington, Massachusetts
Job ID
2306879

The National Accounts Program Coordinator is responsible for subcontracting, coordinating new account rollouts, transition from sales to service, marketing collateral requests, contract amendments and renewals, customer profile updates, and special projects.

Responsibilities: 
Secure and Build Relationships with Subcontractors in areas we do not service and serve as a Subcontractor for Vendors with Subcontracting needs.
Manage subcontracting contracts, service issues, PI's, contract renewals, and take backs.
Work with Sales & Service Teams to introduce new National Account programs and major program changes to field locations. Ensure all information needed for a rollout is gathered, understood, and organized so that new account implementation is accurate and timely.
Use national contracts and other customer supplied information to document program specifics and create a customer profile that will explain program to field locations.
Manage account implementation timelines across all team members to ensure a quick and effective rollout. Includes accurate system set-up, defining billing, confirming personalization approved, transferring current customers to new program, providing customer contact information to field locations, providing program specifics to field locations and auditing account after initial installation.
Set and conduct team meetings to assist in the account transition from Sales to Service.
Coordinate the creation and updates of sales collateral by defining program requirements, completing templates, and working with the Marketing Department.
Assist with Contract Amendments / Renewals. Communicate changes to field locations.
Work with Service on large or redress amendments/renewals.
Create and update welcome kits, order forms, poster info packs, etc.
Manage project timelines, progress, and due dates.
Assist with & track customers under construction grand opening/install date spreadsheets.
Miscellaneous - Account Audits / Ad hoc projects / Run various reports as needed.
Qualifications
Requirements: 
College for Business Management or related field preferred.
2 years in a professional environment in a service or operational support role.
Excellent interpersonal skills and ability to deal effectively with the sales and service teams.
Effective written and verbal communication skills as well as organizational skills.
Must be a "team player" with the flexibility to multi-task, prioritize, and work with deadlines.
Strong orientation towards analytic work, details, precision, and problem solving.
High competency in Microsoft Excel and Word.
Comfortable working independently and on a team.
Process driven with the ability and desire to think and work outside the box.
Comfortable working under pressure and with fluctuating workload/priorities.
Customer service and contract negotiation skills.
Dynamics and Seismic knowledge a plus.
Benefits & Perks:
401K with Company Match, Profit Sharing, Health Insurance, Employee Assistance Program, Life Insurance, Paid Time Off, Tuition Reimbursement, 30% Employee Discount, Employee Referral Bonuses.
UniFirst is an international leader in garment & Uniform services industry. We currently employ over 14,000 team partners who serve 300,000 business customer locations throughout the U.S., Canada, and Europe.
We were included in the top 10 of Selling Power magazine's "Best Companies to Sell For" list and recognized on Forbes magazine's "Platinum 400 – Best Big Companies" list. As an 80-year old company focused on annual growth, there's never been a better time to join our team. 
UniFirst is an equal opportunity employer. We do not discriminate in hiring or employment against any individual on the basis of race, color, gender, national origin, ancestry, religion, physical or mental disability, age, veteran status, sexual orientation, gender identity or expression, marital status, pregnancy, citizenship, or any other factor protected by anti-discrimination laws
UniFirst is an equal employment/affirmative action employer. If you need accommodation for any part of the application process because of a medical condition or disability, please send an e-mail to TalentAcquisition@unifirst.com or call to let us know the nature of your request.
UniFirst Recruiters and/or representatives will not ask job seekers to provide personal financial information when submitting a job application. Please be vigilant as such requests for information may be fraudulent.
Apply Now