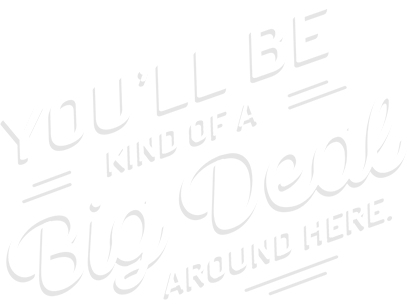 UniFirst Recruiters and/or representatives will not ask job seekers to provide personal financial information when submitting a job application. Please be vigilant as such requests for information may be fraudulent.
Industrial Engineer
Location:
Wilmington, Massachusetts
Job ID
2206757

UniFirst Corporation is seeking to add a full time Industrial Engineer to our growing Engineering Department. In this role you will join an expanding Team where you will collaborate with a wide range of intelligent, dynamic colleagues. You will be working with other Engineers from various disciplines, Production Management Teams, and Executives in various capacities to monitor operations, determine ways of making production processes more efficient and present these ideas to Leadership. This could be accomplished by changes in layout, changes in equipment or changes in process. In addition, you will be contributing to the deployment of various solutions developed by our Team to accomplish the aforementioned goals.

Job Details: 
Conduct site visits to assess layout of industrial laundry equipment in our facilities with a goal of optimal utilization of equipment and space.
Work with Production Management Teams to gather feedback on processes and if change is desired, utilize analytical and communication skills to obtain buy-in.
Contribute to various Process Improvement initiatives, including system/application deployments.
Study operations sequence, material flow, functional statements, organization charts, and project information to determine worker functions and responsibilities.
Direct workers engaged in product measurement, inspection, and testing activities to ensure quality control and reliability.
Evaluate precision and accuracy of production and testing equipment and engineering drawings to formulate corrective action plan.
Analyze statistical data and product specifications to determine standards and establish quality and reliability objectives of finished product.
Draft and design layout of equipment, materials, and workspace to illustrate maximum efficiency, using drafting tools, AutoCAD, and a computer.
Communicate with management and user personnel to develop and maintain production standards.
Estimate production cost and effect of product design changes for management review, action, and control.
Apply statistical methods to determine manufacturing processes, staff requirements, labor utilization standards and production standards.
Coordinate quality control objectives and activities to resolve production problems, maximize productivity, and minimize cost.
Formulate sampling procedures and designs and develop forms and instructions for recording, evaluating, and reporting quality and reliability data.
Complete production reports, purchase orders, and material, tool, and equipment lists as needed.
Qualifications
Requirements:
Bachelor's Degree or Master's Degree in Industrial Engineering or a related field
3-5 years' experience.
Experience conducting time studies.
Interpersonal and organizational skills with a strong attention to detail.
Excellent computer skills required and experience with an Incentive System is a plus.
Strong leadership and communication skills that encourage strategic thinking, innovation, and action.
Work independently and contribute to various Engineering projects.
Ability to work independently with minimal supervision (self-starter) and to be able to work well with a team for a common goal.
Excellent written and oral communication and presentation skills, as well as experience with strategic planning and project planning and implementation.
Ability to think both abstractly and analytically, with an emphasis on problem-solving.
Ability to gather and interpret relevant data and information from a variety of sources, often requiring research skills and creativity.
Experience working within geographically distributed teams a plus
Proficient skills in MS Office Suite (Word, PowerPoint, Excel, Outlook, SharePoint, Teams, OneNote, OneDrive, Visio).
Proficient in creating and updating building layouts in AutoCAD/AutoCAD LT.
Ability to work calmly and constructively under pressure and meet deadlines.
Must demonstrate exceptional communication skills by conveying necessary information accurately, listening effectively and asking questions where clarification is needed.
Strong analytical and project management skills required.
Ability to follow instructions and respond to upper managements' directions accurately.
Demonstrates accuracy and thoroughness. Looks for ways to improve and promote quality and monitors own work to ensure quality is met.
Must be able to travel up to 50% of the time
UniFirst is an equal opportunity employer. We do not discriminate in hiring or employment against any individual on the basis of race, color, gender, national origin, ancestry, religion, physical or mental disability, age, veteran status, sexual orientation, gender identity or expression, marital status, pregnancy, citizenship, or any other factor protected by anti-discrimination laws
UniFirst is an equal employment/affirmative action employer. If you need accommodation for any part of the application process because of a medical condition or disability, please send an e-mail to TalentAcquisition@unifirst.com or call (978) 658-8888 to let us know the nature of your request.
UniFirst Recruiters and/or representatives will not ask job seekers to provide personal financial information when submitting a job application. Please be vigilant as such requests for information may be fraudulent.
Apply Now