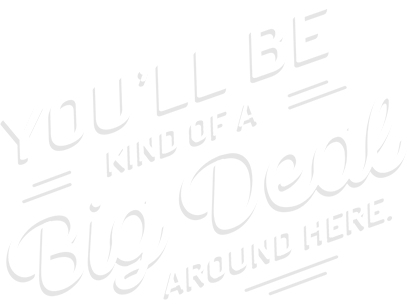 UniFirst Recruiters and/or representatives will not ask job seekers to provide personal financial information when submitting a job application. Please be vigilant as such requests for information may be fraudulent.
Data Engineering/Process Analyst Co-Op
Location:
Wilmington, Massachusetts
Job ID
2206332

The Data Engineer/Analyst Co-Op is responsible for analyzing data requirements and delivering data solutions for enterprise information management projects. This role interacts with end users and business analysts to understand key data entities and data structures in capturing detailed data requirements. Develop queries, data processing procedures, analytical routines, and reports/dashboards using various databases, ETL, and business intelligence tools. The position requires strong skills in data analysis, data engineering, problem-solving, and reporting/ business intelligence.

Responsibilities:

Working under the supervision of the Data Analytics manager:
Conduct sessions with key business users and stakeholders to define the scope and requirements of data solutions.
Analyze data sources, entities, and relationships to document data requirements and formal system specifications.
Create logical data models and data flow diagrams to communicate the various types and structures of the business data.
Analyze data entities, map data attributes from source to target systems, and document associated data transformations.
Create and maintain procedures, algorithms, and data simulations to provide meaningful insights into business questions.
Design and develop data integrations from disparate systems both on-premise and in the cloud.
Provide the business with information requests through reports, graphs, charts, and other data visualization methods.
Be a self-starter with solid interpersonal skills - projecting a very positive customer-service-oriented attitude.
Adhere to the processes and policies defined by UniFirst.
Qualifications
Pursuing a BS in Information Systems, Computer Science, Engineering, Operations Management or equivalent.
Understanding of relational database design, logical data modeling, data warehousing, and relational database management systems preferably MSFT SQL / Azure or similar
Knowledge of T-SQL, PL/SQL, R, Java, and/or Python programming languages
Exposure to cloud platforms such as Azure, AWS, OCI
Understanding of reporting tools such as Tableau, Power BI
Knowledge of ETL concepts, development, and experience with various Data Tools in the market – on-prem and cloud
Proficient in Excel and other MS Office tools such as PowerPoint and Visio
Ability to understand and work with large quantities of data
Ability to multi-task and manage concurrent projects in various stages of development
Experience with agile project management techniques preferred
Experience with data governance, master data management and data integrations preferred
About UniFirst

The fabric of UniFirst is woven from its very unique family culture where our Team Partners enjoy a small company feel while taking advantage of the resources and stability that come with being an almost 2 billion-dollar organization.

UniFirst is an international leader in the $18 billion-dollar garment services industry. We currently employ over 14,000 team partners who serve 300,000 business customer locations throughout the U.S., Canada, and Europe. We were included in the top 10 of Selling Power magazine's "Best Companies to Sell For" list and recognized on Forbes magazine's "Platinum 400 – Best Big Companies" list. As an 80-year old company focused on annual growth, there's never been a better time to join our team.

UniFirst is an equal opportunity employer. We do not discriminate in hiring or employment against any individual on the basis of race, color, gender, national origin, ancestry, religion, physical or mental disability, age, veteran status, sexual orientation, gender identity or expression, marital status, pregnancy, citizenship, or any other factor protected by anti-discrimination laws
UniFirst is an equal employment/affirmative action employer. If you need accommodation for any part of the application process because of a medical condition or disability, please send an e-mail to TalentAcquisition@unifirst.com or call (978) 658-8888 to let us know the nature of your request.
UniFirst Recruiters and/or representatives will not ask job seekers to provide personal financial information when submitting a job application. Please be vigilant as such requests for information may be fraudulent.
Apply Now