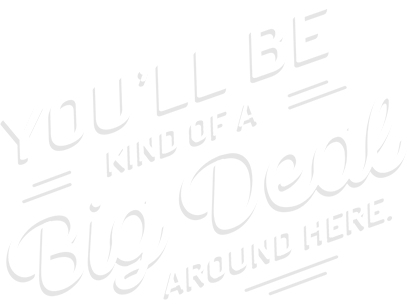 UniFirst Recruiters and/or representatives will not ask job seekers to provide personal financial information when submitting a job application. Please be vigilant as such requests for information may be fraudulent.
Business Program Manager
Location:
Wilmington, Massachusetts
Job ID
2306185

The Business Program Manager is responsible for the planning and managing multiple projects/initiatives across a product/platform. This role will lead complex enterprise-wide strategic program for the company.

Responsibilities: 
Works with key Business and IT stakeholders to define program strategy, objectives, roadmap, and outcomes. Develops workstream plans, identifies dependencies across initiatives and projects.
Develops the integrated project plan/schedule and identifies resource dependencies across the program. Leads program initiation process to obtain budgetary approval and facilitates program governance stage gate approval processes.
Owns the program resource roster and develops/manages the program budget including capex/opex allocation, third party invoicing against actuals, and reconciliation of internal labor hours. Reports on the program budget (budget vs. actuals, variances, estimate to complete forecasts).
Develops and reports on objective metrics for monitoring program performance relative to timelines, budget, quality and effectiveness. Provides regular program status reporting to all key stakeholders.
Monitors and controls all changes to the overall program schedule, scope or budget. Facilitates regular governance process (Steering Committee) to ensure proper authorization of changes to the program and that all impacted stakeholders agree.
Owns critical program communications, ensuring issues are driven to action, all parties are informed on the status of the program and that commitments are understood.
Acts as a change agent, coaching business leaders to drive organizational transformation, business process change and adoption within the program.
Manages program risk including risk analysis, tracking and mitigation.
Drives change management with OCM champion or assigned lead
Qualifications
Education:
Bachelor's Degree in business, management, or a technical discipline preferred.
PMP certification or demonstrated progress towards obtained PMP certification preferred.
Agile certification a plus (SAFe, CSM, CSPO, etc).
Experience: 
10+ years of experience working in a delivery organization partnering with business lines and corporate functions (Finance, Supplier, Human Resources, etc. in a project management capacity.
3+ years of experience in ERP implementations.
Proven 3+ years of collaboration with IT PM and technical resources.
5+ years working within a PMO organization.
Proven experience in change management leading large, complex, transformational projects and activities.
Demonstrated experience with Project Life Cycle models and familiarity with SDLC methodologies (Agile and Waterfall).
Proven capability of being the communication bridge between technical and non-technical teams.
Ability to drive the team from a delivery standpoint (with an eye on the big picture).
Skilled in vendor management.
Demonstrated experience managing complex programs that use a blend of third-party contractors, implementation providers and internal resources.
Knowledge of SOW management and incentive-based contract structures required.
High sense of urgency and analytical, evidence-based approach to problem solving and status reporting.
Superior presentation skills. Able to translate/present complex data/concepts in a simplified way to drive action. Able to present effectively to C-Suite audiences. Capable of working with all levels of management across the organization including executive management.
Strong verbal and written communication skills including visualization of data (summarizing data using charts and graphs). Able to use data to drive lead strategic decision conversations.
Hands-on experience with tools including Jira, Project, and Visio (Smartsheet's a plus).
Proven experience in managing large project financials, including financial projections and monthly performance.
Additional Requirements:
Experience with Oracle Fusion implementation preferred.
Benefits & Perks:
401K with Company Match, Profit Sharing, Health Insurance, Employee Assistance Program, Life Insurance, Paid Time Off, Tuition Reimbursement, 30% Employee Discount, Employee Referral Bonuses.
UniFirst is an international leader in garment & Uniform services industry. We currently employ over 14,000 team partners who serve 300,000 business customer locations throughout the U.S., Canada, and Europe.
We were included in the top 10 of Selling Power magazine's "Best Companies to Sell For" list and recognized on Forbes magazine's "Platinum 400 – Best Big Companies" list. As an 80-year old company focused on annual growth, there's never been a better time to join our team. 
UniFirst is an equal opportunity employer. We do not discriminate in hiring or employment against any individual on the basis of race, color, gender, national origin, ancestry, religion, physical or mental disability, age, veteran status, sexual orientation, gender identity or expression, marital status, pregnancy, citizenship, or any other factor protected by anti-discrimination laws
UniFirst is an equal employment/affirmative action employer. If you need accommodation for any part of the application process because of a medical condition or disability, please send an e-mail to TalentAcquisition@unifirst.com or call to let us know the nature of your request.
UniFirst Recruiters and/or representatives will not ask job seekers to provide personal financial information when submitting a job application. Please be vigilant as such requests for information may be fraudulent.
Apply Now