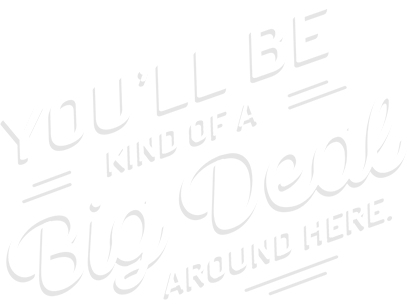 UniFirst Recruiters and/or representatives will not ask job seekers to provide personal financial information when submitting a job application. Please be vigilant as such requests for information may be fraudulent.
Route Service Representative - UniClean
Location:
Portland, Oregon
Job ID
2201350

Where will a UniFirst Career take you?

As an industry leader in the rental, lease and sale of uniforms and facility services products, UniFirst Corporation has grown to become one of the largest companies in the garment services industry.

UniFirst is recognized on the Forbes "Platinum 400 - Best Big Companies" List. With over 14,000 employee Team Partners and more than 250 facilities throughout the United States, Canada, Mexico and Europe, you are never just a number when you work for UniFirst. What sets us apart from all other companies is that we still function as a family run business. When you work for UniFirst, you're family!

UniFirst Corporation has a strong history of promoting from within. In fact, most of UniFirst's Senior Managers have come from within the Company. Opportunities are endless for those individuals who possess a strong work ethic, a commitment to quality, and above all else, a passion for delivering quality customer service, both internally and externally.

Our culture is what makes UniFirst an organization that stands out from the rest. Are you interested in loving your job? Find out just how far a career with UniFirst can take you.

UniClean Cleanroom Garment Services Division

Do you love delivering outstanding customer service to a hi-tech clientele? We are looking for a full time Route Sales Representative/Drivers.

No matter what line of work you're in, if you want to team with a company that realizes continued success not only depends on superior customer service and products, but also the growth and ambition of its entire workforce, UniFirst Corporation is the company for you. Today we are one of the largest companies in the garment services industry employing over 7,000 people and servicing well over 100,000 customer locations in 45 states, Canada and Europe.

The UniClean Division of UniFirst Corporation specializes in cleanroom garment services to hi-tech industries such as semiconductor, medical device, pharmaceutical, biomedical, optics, and a growing list of cutting-edge manufacturers. These industries require absolute cleanliness in their manufactured products and therefore require specialized uniforms and cleaning processes.

UniClean is seeking an outstanding individual who understands the importance of unfailing customer service. We have built an organization around the simple philosophy of "customer first" and have enjoyed the rewards by not losing a single customer to a competitor in over six years. The successful candidate must be willing to go the extra mile, but will have the confidence that he/she has the support of the entire organization behind them, and that their customer commitments will be met. Previous experience in route sales and delivery is preferred, and a clean driving record is a must. Positive attitude and sharp aptitude is essential!

We offer a very competitive compensation package including a respectable base salary and significant commission opportunity. Benefits include but are not limited to a 401K program with company matching, paid holidays and vacation, tuition reimbursement, and health and life insurance plans.

Job Description

UniClean, a division of UniFirst Corporation, is a cleanroom services provider delivering value-added services and products to the medical device, biotech, pharmaceutical, electronics, semiconductor and other cleanroom/controlled environment industries.

UniClean is looking for motivated, ambitious, and dependable people who want to work hard and have a willingness to learn. Prior route sales experience preferred, but will train individuals who demonstrate potential and willingness to learn. Must have a good driving record. Hours are Monday through Friday. As a Route Sales Representative with UniClean, you will report to the Location Manager for delivery routes and focus on excellent customer service as you visit 35 to 50 customers per week, businesses that range from small start- up companies, to major corporate locations.

Additional responsibilities of the Route Sales Representative include:
Maintain Driver's Log in accordance with federal regulations.


Perform Pre and Post trip vehicle inspections per UniClean and DOT requirements.


Solicit sale of new items and services with current customers.


Deliver cleaned items to customer's place of business; pick up soiled items for return to plant.


Maintain adequate general communications with customers to maintain and enlarge business for services offered by UniClean.


Maintain accurate invoicing and inventory levels for each customer.
UniFirst offers a Fleet of Benefits, 50+ to be exact!

· 401K with Company Match

· Profit Sharing

· Health Insurance

· Employee Assistance Program

· Life Insurance

· Supplemental Life Insurance

· Long Term Disability

· Vacation

· Sick Time

· Paid Holidays

· Direct Payroll Deposit

· Tuition Reimbursement

· 30% Employee Discount

· Employee Referral Program

Qualifications
As a Route Sales Representative with UniClean, you must be totally committed to superior customer service. Our ideal Route Sales Representative is a great relationship manager who has both the tenacity to stick with hard work and excellent people skills; someone who makes customers look forward to their weekly UniClean deliveries.

Additional requirements for the Route Sales Representative include:
High school education; or one year related experience and/or training.

Minimum 1 year customer service, sales and/or entrepreneurial experience required; previous route sales and/or delivery experience preferred

Valid non-commercial driver's license and reliable transportation

Ability to pass a background check, MVR check and drug test

Ability to carry up to 80 pounds
UniFirst is an equal opportunity employer. We do not discriminate in hiring or employment against any individual on the basis of race, color, gender, national origin, ancestry, religion, physical or mental disability, age, veteran status, sexual orientation, gender identity or expression, marital status, pregnancy, citizenship, or any other factor protected by anti-discrimination laws



UniFirst is an equal employment/affirmative action employer. If you need accommodation for any part of the application process because of a medical condition or disability, please send an e-mail to TalentAcquisition@unifirst.com or call (978) 658-8888 to let us know the nature of your request.
UniFirst Recruiters and/or representatives will not ask job seekers to provide personal financial information when submitting a job application. Please be vigilant as such requests for information may be fraudulent.
Apply Now