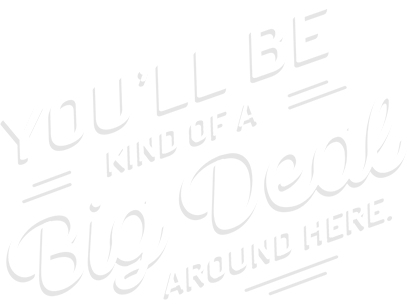 UniFirst Recruiters and/or representatives will not ask job seekers to provide personal financial information when submitting a job application. Please be vigilant as such requests for information may be fraudulent.
Graphic Digitizer and Design Specialist - UniFirst Owensboro
Location:
Owensboro, Kentucky
Job ID
2305582

Our Team is Kind of a Big Deal!

UniFirst is seeking a reliable and hardworking Graphic Digitizer and Design Specialist to join our team. As a Team Partner in the Graphics Department, you will provide communication support and perform practical duties to assist workflow requirements in the digitizing/vector art creation areas, as well as the sample preparation/clerical areas.

Pay & Benefits:

On the job training & great hourly pay + 401K with Company Match, Profit Sharing, Health Insurance, Employee Assistance Program, Life Insurance, Paid Time Off, Direct Payroll Deposit, Tuition Reimbursement, 30% Employee Discount, Employee Referral Bonuses.


What's in it for you?

Training: 
Our Team Partners receive ongoing cross-training, exposing them to different department areas. Cross training enhances their performance and assists them with their career potential and advancement.

Work Life Balance:
We offer up to 40-hours a week.

Career Growth:
Some companies like to promote from within, we love to!

Culture:
Our family culture is what makes UniFirst an organization that stands out from the rest.

Diversity:
At UniFirst you'll find an environment packed with different cultures, personalities, and backgrounds. We believe our diversity makes us who we are, and we strive every day to build a culture where everyone feels welcome.

What you'll be doing:
Communicates electronic written communication (design, document, log response) with locations, branches, and other inter-office operations in a business professional manner.

Determines size and arrangement of illustrative material and copy based upon available space, aesthetic design, and production requirements.

Enters information into computer with mouse, keyboard, scanner, or modem to create design layouts or sew-outs for clients or staff.

Maintains a working knowledge of embroidery equipment and is able to independently operate a Single-Head embroidery machine as required.

Prepares illustrations, sketches, layouts, and copy of print reproduction according to client/staff instructions.

Copies and/or converts designs as required.

Assists in printing, filing, or purging files.

Alters illustrations to enlarge, reduce, or clarify images.

Notes design issues by comparing requested information to guidelines and training guide provided.

Increases knowledge of computer graphic design through supervised training, hands-on problem solving, trade publications, and independent study.

Provides assistance in the Personalization department and Distribution Center, as needed.

Performs other duties as assigned. 
Qualifications
What we're looking for:
Must be at least 18 years of age or older.

Bachelors degree in graphic art or related field is required. Additional 2 or more years' related job experience may be used in lieu of required education.

Candidate must be able to provide a digital portfolio or examples of work that demonstrates proficiency and skills.

Proficient skill in vector art creation using Adobe Illustrator or equivalent software is required.

Functional knowledge of Adobe Creative Suite and Microsoft Office is required. 

Screen print production and embroidery experience is preferred. 

Strong verbal and written communication and reading in English required.

Ability to preform basic mathematical functions.

Ability to determine cause of problems and determine solutions. 

Job will require participation and compliance with all policies and procedures related to ISO (quality) and safety.
About UniFirst
The fabric of UniFirst is woven from its very unique family culture where our Team Partners enjoy a small company feel while taking advantage of the resources and stability that come with being a 2 billion-dollar organization. 
UniFirst is an international leader in the $18 billion-dollar garment services industry. We currently employ over 14,000 team partners who serve 300,000 business customer locations throughout the U.S., Canada, and Europe. We were included in the top 10 of Selling Power magazine's "Best Companies to Sell For" list and recognized on Forbes magazine's "Platinum 400 – Best Big Companies" list. As an 80-year old company focused on annual growth, there's never been a better time to join our team.
UniFirst is an equal opportunity employer. We do not discriminate in hiring or employment against any individual on the basis of race, color, gender, national origin, ancestry, religion, physical or mental disability, age, veteran status, sexual orientation, gender identity or expression, marital status, pregnancy, citizenship, or any other factor protected by anti-discrimination laws
UniFirst is an equal employment/affirmative action employer. If you need accommodation for any part of the application process because of a medical condition or disability, please send an e-mail to TalentAcquisition@unifirst.com or call to let us know the nature of your request.
UniFirst Recruiters and/or representatives will not ask job seekers to provide personal financial information when submitting a job application. Please be vigilant as such requests for information may be fraudulent.
Apply Now