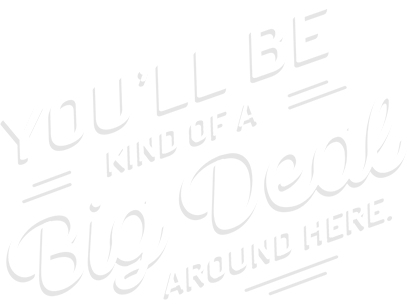 UniFirst Recruiters and/or representatives will not ask job seekers to provide personal financial information when submitting a job application. Please be vigilant as such requests for information may be fraudulent.
Billing & AR Administrator
Location:
Nashville, Tennessee
Job ID
2302612

As a member of the Central Billing team within the Financial Operations organization, this position is responsible for providing support to National Account and Direct Sales programs by providing billing and accounts receivable tasks, to include the coordination of daily, weekly and monthly billing for both rental and direct sale accounts as well as maintaining the subcontractor invoice process reviewing, preparing and distributing subcontractor invoices to the appropriate team member.

Responsibilities
Gathering, preparing and distributing subcontractor invoices to team members. Ensure all subcontractor related information is received in support of the resolution of all subcontractor questions and issues that are related to invoices and services.
Audit subcontractor invoices to ensure contract pricing is accurately reflected.
Ensure the timely and accurate completion of Billing, AR and related services for programs requiring central or consolidated billing, statements, payment services or other requirements that support customer's Accounts Receivable profile.
Maintain appropriate filing requirements in accordance with Financial Operations record retention requirements as well as ensuring that backup materials are readily available to support payment application requirements.
Support the Billing, AR and Cash Management process documentation requirements by ensuring such documentation is completed for each supported program.
Perform Ad-hoc requests to assist team members with account specific resolution(s).
Establish and maintain effective and cooperative working relationships.
Qualifications
Requirements
Minimum of 2 years Billing and AR experience, preferably within a service environment.
Proficient in MS Office.
Outstanding Service skills and overall commitment to Service Excellence
Excellent time management skills and the ability to prioritize work.
Excellent communication skills (verbal & written) and proven ability to effectively communicate with cross functional business professionals (internal & external).
Outstanding organizational skills, attention to detail and ability to manage to deadlines within a high-volume daily process.
Education
High School degree required, College degree preferred
Benefits & Perks
401K with Company Match, Profit Sharing, Health Insurance, Employee Assistance Program, Life Insurance, Paid Time Off, Direct Payroll Deposit, Tuition Reimbursement, 30% Employee Discount, Employee Referral Bonuses.
About UniFirst
The fabric of UniFirst is woven from its very unique family culture where our Team Partners enjoy a small company feel while taking advantage of the resources and stability that come with being a 1.5-billion-dollar organization.
UniFirst is an international leader in the $18 billion-dollar garment services industry. We currently employ over 13,000 team partners who serve 300,000 business customer locations throughout the U.S., Canada, and Europe. We were included in the top 10 of Selling Power magazine's "Best Companies to Sell For" list and recognized on Forbes magazine's "Platinum 400 – Best Big Companies" list. As an 80-year old company focused on annual growth, there's never been a better time to join our team.
UniFirst is an equal opportunity employer. We do not discriminate in hiring or employment against any individual on the basis of race, color, gender, national origin, ancestry, religion, physical or mental disability, age, veteran status, sexual orientation, gender identity or expression, marital status, pregnancy, citizenship, or any other factor protected by anti-discrimination laws

UniFirst is an equal employment/affirmative action employer. If you need accommodation for any part of the application process because of a medical condition or disability, please send an e-mail to TalentAcquisition@unifirst.com or call to let us know the nature of your request.
UniFirst Recruiters and/or representatives will not ask job seekers to provide personal financial information when submitting a job application. Please be vigilant as such requests for information may be fraudulent.
Apply Now