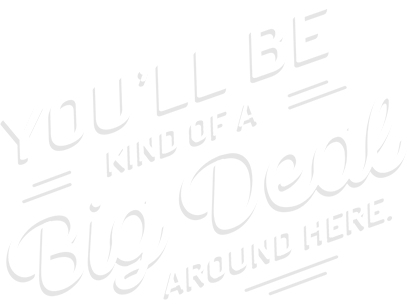 UniFirst Recruiters and/or representatives will not ask job seekers to provide personal financial information when submitting a job application. Please be vigilant as such requests for information may be fraudulent.
IT Manager
Location:
Indianapolis, Indiana
Job ID
2301160

The IT Manager provides Technology Delivery leadership across the organization, in alignment with the Project Lifecycle (PLC). The role is also accountable for end-to-end technology product roadmap delivery and leadership across all impacted technology areas, including design, development, testing & deployment and where possible, leveraging testing automation and continuous integration/deployment.

Leadership
Provide technology delivery leadership on initiatives, working in partnership with business owner and overall Project/Program Delivery Lead
Builds and manages (formally or informally) a technology team responsible for business solution analysis, solution design, build, technical analysis, quality assurance, and release management, across the program/project
Engages appropriate technology stakeholders to identify and drive required outcomes through effective stakeholder management
Vendor Management
Provide oversight of work and costs on projects utilizing consulting companies and solution integrators
Responsible for managing technology third-party vendors and Statements of Work with a focus on performance, quality and cost management as it relates to assigned project/workstream
Provide reporting on projects
Hold vendors accountable for on-time deliverables
People Management
Responsible for the management of one or more technical teams including performance reviews, coaching, mentoring, adherence to standards of quality, recruitment, and resource planning
Provides guidance to others on how to make optimal use of tools to improve the performance and quality of technology delivery
Accountable for detailed resource plans. Overall Oversight by Delivery Lead
Application Responsibilities
Oversees the execution of the technology strategy while anticipating and prioritizing the impediments and technology risks
Identifies, analyzes, and drives resolution of project risks and issues, working through the project structure, and reporting relationships in the Technology organization. Ensures issues are captured in post implementation reviews, to avoid recurrence
Responsible for the consideration of future production support implications with a cost-effective design and quality solution, inclusive of application resiliency and availability
Works with business leaders associated with assigned project or workstream as needed to confirm the solutions are functionality aligned with the product vision and that solution is fit-for-purpose
Accountable to the delivery lead to provide input and advice on all tech aspects of the assigned project/workstream
Technology leader and decision maker on assigned initiatives
Responsible for hands-on involvement in development duties
Responsible for all aspects of supported systems including requirements, designs, data flows, integrations, project proposals, security, and stability
Responsible for proactive monitoring of systems
Responsible for the design of systems and functionality and/or the delegation and oversight of designs
Responsible for code quality of ongoing work including code reviews, code analysis, performance monitoring, and oversight of testers/test processes
Responsible for the coordination of system changes across other groups within UniFirst including development, BRM, infrastructure, project management, and business users
Qualifications
Requirements: 
Bachelor's Degree in computer science or related field
2+ years of experience managing IT teams
5+ years of progressively senior experience in technology design, development, and delivery
Project delivery using formal methodologies
Strong facilitation, communication and presentation skills with tech and business audiences
Leadership of others, in formal and/or informal organization lines
Experience in app development/integration
Resource and project management experience highly preferred
Strong relationship building, influence skills and ability to productively interact with all levels of leadership
Ability to create/modify/communicate tech roadmap, and design/advocate for solutions that align to existing roadmaps
Sense of urgency, and ability to problem solve on the fly
Strong analytical and problem-solving skills
Strong verbal and written communication skills
Benefits & Perks:

401K with Company Match, Profit Sharing, Health Insurance, Employee Assistance Program, Life Insurance, Paid Time Off, Tuition Reimbursement, 30% Employee Discount, Employee Referral Bonuses.

UniFirst is an international leader in garment & Uniform services industry. We currently employ over 14,000 team partners who serve 300,000 business customer locations throughout the U.S., Canada, and Europe.

We were included in the top 10 of Selling Power magazine's "Best Companies to Sell For" list and recognized on Forbes magazine's "Platinum 400 – Best Big Companies" list. As an 80-year old company focused on annual growth, there's never been a better time to join our team.
UniFirst is an equal opportunity employer. We do not discriminate in hiring or employment against any individual on the basis of race, color, gender, national origin, ancestry, religion, physical or mental disability, age, veteran status, sexual orientation, gender identity or expression, marital status, pregnancy, citizenship, or any other factor protected by anti-discrimination laws
UniFirst is an equal employment/affirmative action employer. If you need accommodation for any part of the application process because of a medical condition or disability, please send an e-mail to TalentAcquisition@unifirst.com or call to let us know the nature of your request.
UniFirst Recruiters and/or representatives will not ask job seekers to provide personal financial information when submitting a job application. Please be vigilant as such requests for information may be fraudulent.
Apply Now