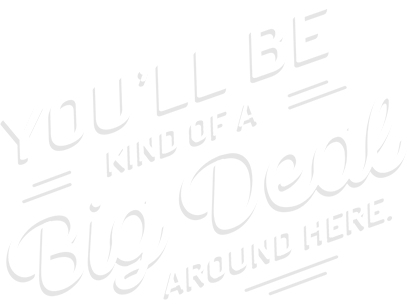 UniFirst Recruiters and/or representatives will not ask job seekers to provide personal financial information when submitting a job application. Please be vigilant as such requests for information may be fraudulent.
Wastewater Maintenance Technician I
Location:
Indian Orchard, Massachusetts
Job ID
2207127

Are you searching for a long-term career position with a strong company offering a solid track record of success?  If you have the qualities necessary to become a UniFirst team partner, and the technical skill-set to succeed, then this is an opportunity for you to join our growing company!

Job Responsibilities:

Summary -  The candidate must hold a current State Wastewater Treatment credential which meets the minimum wastewater operator requirement in the State or Municipality this job is posted in - or possess the ability to obtain license within one year of employment.

This role requires the candidate to operate and maintain the pre-treatment system to ensure the wastewater discharged to the Publicly Owned Treatment Works (POTW) meets Industrial Discharge Permit limits.   The candidate for this position must have the knowledge and skill sets to perform corrective, preventative and predictive maintenance on mechanical equipment and instrumentation / control systems to ensure the safe, efficient, reliable, and compliant operation of the wastewater pre-treatment system, following UniFirst guidelines and Best Management Practices.  

In addition to the job requirements described above, this role will repair, maintain, install, and troubleshoot industrial equipment, systems, and components; including but not limited to: large capacity washers and dryers, pneumatic and steam systems, conveyor systems, and boilers.   The candidate will perform preventive / predictive maintenance, address safety issues, and perform indoor and outdoor facility and equipment repair.  

Job Details:
Uses common tools including but not limited to: hand and power tools such as hammers, hoists, saws, drills, and wrenches, precision measuring instruments, and electrical and electronic testing devices.

Ensures safe operation of machinery, mechanical, electrical, pneumatic, and hydraulic systems equipment and components; following blueprints and schematics, operations manuals, manufacturer's instructions, and engineering specifications.

Troubleshoots sources of equipment problems.

May be required to perform boiler chemical testing; records result in log books; and makes necessary chemistry adjustments.

May be required to perform daily and weekly safety checks on boilers and makes necessary repairs.

Records and analyzes meter readings of utilities in logs and takes corrective actions where appropriate.

Performs daily and weekly location and systems safety checks and follows up to address concerns.

Inspects motors and belts, checks fluid levels, replaces filters, and performs other maintenance actions while following maintenance procedures.

Performs various welding activities including MIG, TIG, ARC, cutting, and brazing.

Inspects, cleans and lubricates shafts, bearings, gears, and other parts of location equipment per work procedures or technical manual.

Utilizes a Computerized Maintenance Management System.
Qualifications
High school diploma or GED required. Two-year technical degree in an appropriate background preferred.

Equipment Maintenance Knowledge – Minimum of 6 months' work experience repairing industrial processing equipment in a production environment required. Applicable military experience will be considered.

Ability to read blueprints and schematics required.

Ability to read and understand maintenance literature printed in English required.

Basic computer and Microsoft office skills required.

Experience using Hand & Power tools required.
Lockout/Tagout experience required.
UniFirst is one of North America's largest workwear and textile service companies, providing managed uniform, protective clothing, and custom corporate image apparel programs to businesses in diverse industries.  Our Core Values of Customer Focus, Respect for Others, and Commitment to Quality are what has made UniFirst successful since 1936.
Join the team that puts customers and your future first – UniFirst.
We offer a comprehensive benefits package of over 50 items with the following benefits highlighted:
401K with Company match

Profit Sharing

Health Insurance

Life Insurance

Supplemental Life Insurance

Long Term Disability

Employee Assistance Programs

Vacation

Sick Time

Paid Holidays

Direct Payroll Deposit

Tuition Reimbursement

30% Employee Discount on UniFirst products

Employee Referral Program

UniFirst is an equal opportunity employer. We do not discriminate in hiring or employment against any individual on the basis of race, color, gender, national origin, ancestry, religion, physical or mental disability, age, veteran status, sexual orientation, gender identity or expression, marital status, pregnancy, citizenship, or any other factor protected by anti-discrimination laws


UniFirst is an equal employment/affirmative action employer. If you need accommodation for any part of the application process because of a medical condition or disability, please send an e-mail to TalentAcquisition@unifirst.com or call (978) 658-8888 to let us know the nature of your request.
UniFirst Recruiters and/or representatives will not ask job seekers to provide personal financial information when submitting a job application. Please be vigilant as such requests for information may be fraudulent.
Apply Now