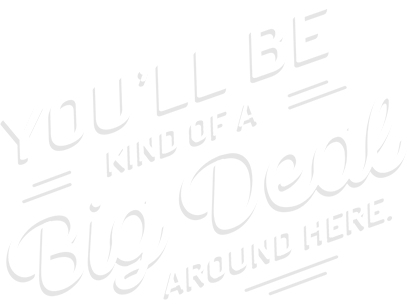 UniFirst Recruiters and/or representatives will not ask job seekers to provide personal financial information when submitting a job application. Please be vigilant as such requests for information may be fraudulent.
Non-CDL Shuttle & Transport Driver - UniFirst
Location:
Farmington, New Mexico
Job ID
2305605

Our Team is Kind of a Big Deal!

UniFirst is seeking a reliable and hardworking Non-CDL Shuttle & Transport Driver to join our UniFirst Family. As a Team Partner, you will be transporting and delivering production materials between plant and branch locations utilizing a Non-CDL required vehicle. At UniFirst we have a 5-day work week, enjoy Saturday and Sunday off!! We have an immediate opening and provide on the job training.

Pay & Benefits:

On the job training & great hourly pay + 401K with Company Match, Profit Sharing, Health Insurance, Employee Assistance Program, Life Insurance, Paid Time Off, Direct Payroll Deposit, Tuition Reimbursement, 30% Employee Discount, Employee Referral Bonuses.


What's in it for you? 

Training: 

Our Team Partners receive ongoing cross-training. Cross training enhances their performance and assists them with their career potential and advancement.

Work Life Balance:

We offer a 40-hour work week. Enjoy weekends off!

Career Growth:

Some companies like to promote from within, we love to!

Culture:

Our family culture is what makes UniFirst an organization that stands out from the rest.

Diversity:

At UniFirst, you'll find an environment packed with different cultures, personalities, and backgrounds. We believe our diversity makes us who we are, and we strive every day to build a culture where everyone feels welcome.

What you'll be doing:
Safely Drive an Interstate, Non-CDL Required, Commercial Motor Vehicle in compliance with all Federal and State Regulations and Company policies.
Utilize equipment in a manner to maximize productivity and minimize wear and down-time.
Transport product between branch and plant locations according to schedule.
Ensure appropriate product is selected and loaded for the appropriate day.
Load and unload the vehicle safely and efficiently to ensure proper load distribution and securement.
Maintain Hours of Service logs as required according to Federal and applicable State regulations.
Conduct daily Pre- and Post-Trip Vehicle safety inspections and complete Driver Vehicle Inspection Report
Correct minor defects and deficiencies; top off fluids, bulbs, wiper blade replacement, emergency equipment inventory, etc.
Report unsafe conditions, accident, roadside inspections, and incidents immediately.
Maintain cleanliness and appearance of vehicle, inside and out, to reflect UniFirst standards.
Perform other duties as requested, directed, or assigned.
Follow all safety policies, HACCP, and medical guidelines.
Qualifications
What we're looking for:
High school diploma or equivalent education required.
Must be at least 21 years of age or older.
Valid driver's license is required.
Minimum 1-year verifiable driving experience.
Safe driving record in accordance with UniFirst Pre-employment Background Policy is required.
Ability to pass DOT physical and non-DOT drug screen.
Ability to lift up to 20 lbs and carry up to 50 lbs.
Ability to read, write, and communicate in English satisfactorily.
Must have excellent communication skills to work with other team members and management.
Possess critical thinking skills to solve practical problems and deal with various business-related concerns and situations.
Ability to read and follow shipping information and make inspections.
Ability to operate vehicle for extended periods of time.
Ability to load and unload material as required at each destination point in the delivery route.
Ability to comply and meet all DOT regulatory requirements.
About UniFirst
The fabric of UniFirst is woven from its very unique family culture where our Team Partners enjoy a small company feel while taking advantage of the resources and stability that come with being a 2 billion-dollar organization. 
UniFirst is an international leader in the $18 billion-dollar garment services industry. We currently employ over 14,000 team partners who serve 300,000 business customer locations throughout the U.S., Canada, and Europe. We were included in the top 10 of Selling Power magazine's "Best Companies to Sell For" list and recognized on Forbes magazine's "Platinum 400 – Best Big Companies" list. As an 80-year old company focused on annual growth, there's never been a better time to join our team.
UniFirst is an equal opportunity employer. We do not discriminate in hiring or employment against any individual on the basis of race, color, gender, national origin, ancestry, religion, physical or mental disability, age, veteran status, sexual orientation, gender identity or expression, marital status, pregnancy, citizenship, or any other factor protected by anti-discrimination laws
UniFirst is an equal employment/affirmative action employer. If you need accommodation for any part of the application process because of a medical condition or disability, please send an e-mail to TalentAcquisition@unifirst.com or call to let us know the nature of your request.
UniFirst Recruiters and/or representatives will not ask job seekers to provide personal financial information when submitting a job application. Please be vigilant as such requests for information may be fraudulent.
Apply Now