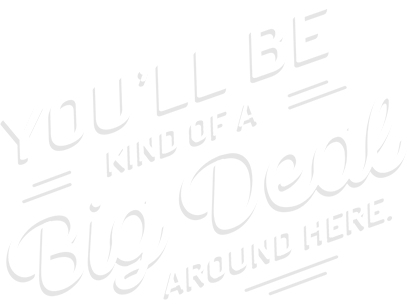 UniFirst Recruiters and/or representatives will not ask job seekers to provide personal financial information when submitting a job application. Please be vigilant as such requests for information may be fraudulent.
Maintenance Boiler Operator - UniFirst ($2,000 Sign On)
Location:
Eagan, Minnesota
Job ID
2305552

New Hire Incentive Bonus!

UniFirst's Eagan, MN location is now offering an incentive bonus for Maintenance Boiler Operator new hires. The following guidelines must be met to be eligible:
New hire must reach 90 days of employment to receive the full incentive bonus.

New hire must abide by UniFirst's 90-Day Probationary Period. This includes meeting UniFirst's attendance and performance policy.

New hire must not have been previously employed by UniFirst.
Our Team is Kind of a Big Deal!
UniFirst is seeking a Maintenance Boiler Operator to join our UniFirst community! As a Team Partner in the Maintenance Department, you will monitor, test, and maintain our boilers at our UniFirst location as well as other plant and facility production equipment. At UniFirst we have a standard Monday - Friday work week with periodic night and weekend overtime! We have an immediate opening and provide on the job training. This position is intended to be a temporary role until a new hire qualifies for Maintenance Technician I or II assessment within 90 days of employment. 

What's in it for you?
Training:
Our Team Partners receive quality skills training designed to enhance their performance and assist them with their career potential and advancement.
Career Growth:
You may quickly find yourself on the fast-track to success. We are a rapidly growing company offering significant avenues for personal development and growth. After employment, you will be provided with maintenance training and be required to pass UniFirst's Maintenance Technician I or Maintenance Tech 2 Assessment within 90 days to qualify as plant Maintenance Technician who also holds a required state license to operate and maintain the boiler. 
Culture:
Our culture is what makes UniFirst an organization that stands out from the rest.
Diversity:
At UniFirst, you'll find an environment packed with different cultures, personalities, and backgrounds because we believe it takes many kinds of people to make us successful.

What you'll be doing:
Monitor the boiler operating parameters as required by applicable state codes and ordnances.

Test boiler feedwater and condensate and log results.

Perform boiler blowdowns as per the boiler treatment vendor's schedule.

Complete assigned boiler maintenance and document these tasks in the Unifirst Maintenance Management System (UMMS).

Monitor water softener and ensure proper operation and soft water for the boiler feedwater system.

Monitor and ensure proper feedwater temperature is entering into the boiler.

Operate and monitor the hot and tempered water systems utilizing steam to preheat and stack economizers.

Present for all boiler inspections and assisting in scheduling and completing these inspections.

Present and assisting vendors in completing regular boiler combustion inspections and tunings.

Test steam traps throughout the facility and submit work orders to affect repairs to all non-functioning steam traps.

Develop recommendations to management teams that relate to improving efficiency and operating results of high-pressure boiler and steam systems within the facility.

Ensure the boiler is operated per UniFirst policies and procedures of high-pressure steam systems.

After qualifying as a Maintenance Technician, perform regular preventive and corrective maintenance on facility and production equipment throughout the facility.

Perform all tasks following Company Safety policies.

Wear Personal Protective Equipment (PPE) as required by Safety policies.

Complete all safety related training.
Qualifications
What we're looking for:
High school and/or GED is required.

Must posses the minimum state requirement for a boiler operating license as required by the applicable state's boiler operating codes and ordnances.

Must be at least 18 years of age.

Must pass UniFirst's Maintenance Technician I or Maintenance Technician II Assessment within 90 days of employment.  

Experience and knowledge to perform maintenance functions and assigned preventive maintenance tasks for equipment in the boiler room and associated steam system as well as facility and production equipment are required.

Experience and knowledge to operate high pressure boiler and steam systems are required.

Familiarity with using basic hand and power tools are required.

Ability to work autonomously with minimal supervision.

Ability to lift up to 80 lbs.

About UniFirst
The fabric of UniFirst is woven from its very unique family culture where our Team Partners enjoy a small company feel while taking advantage of the resources and stability that come with being a 1.5-billion-dollar organization.
UniFirst is an international leader in the $18 billion-dollar garment services industry. We currently employ over 13,000 team partners who serve 300,000 business customer locations throughout the U.S., Canada, and Europe. We were included in the top 10 of Selling Power magazine's "Best Companies to Sell For" list and recognized on Forbes magazine's "Platinum 400 – Best Big Companies" list. As an 80-year old company focused on annual growth, there's never been a better time to join our team.

There's a lot to love about UniFirst, where you come first.
UniFirst is an equal opportunity employer. We do not discriminate in hiring or employment against any individual on the basis of race, color, gender, national origin, ancestry, religion, physical or mental disability, age, veteran status, sexual orientation, gender identity or expression, marital status, pregnancy, citizenship, or any other factor protected by anti-discrimination laws.
UniFirst is an equal employment/affirmative action employer. If you need accommodation for any part of the application process because of a medical condition or disability, please send an e-mail to TalentAcquisition@unifirst.com or call to let us know the nature of your request.
UniFirst Recruiters and/or representatives will not ask job seekers to provide personal financial information when submitting a job application. Please be vigilant as such requests for information may be fraudulent.
Apply Now