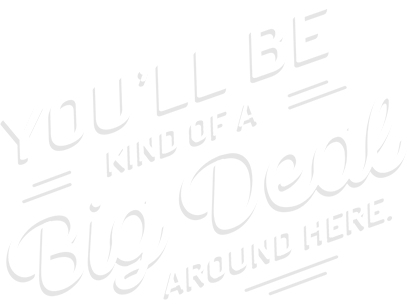 UniFirst Recruiters and/or representatives will not ask job seekers to provide personal financial information when submitting a job application. Please be vigilant as such requests for information may be fraudulent.
Corporate Fleet Safety & Compliance Specialist
Location:
Chicago, Illinois
Job ID
2305475

The Fleet Specialist will be a key stakeholder in developing a world-class fleet program at Unifirst. This person will uphold the vision of the company and department. This position will assist in managing and supporting the company's fleet initiatives, key performance indicators, and risk mitigation programs. Key responsibilities will include managing current fleet programs and executing forward-thinking initiatives by developing executive proposals and conducting a full program implementation (e.g. policies, training, tracking and sustainability). This person is also responsible for ensuring the safety and compliance of drivers and, in addition to safety and compliance, the reliability of our vehicles through policies, research, investigations, and implementing best practices. The position will be instrumental in ensuring compliance with DOT (FMCSA), Canadian, and all other applicable fleet regulatory requirements and manufacturing requirements. The position will work closely with the Head of Fleet Management, other Fleet Team Members, Operation leaders and Executives.

The Fleet Specialist responsibilities will include, but are not limited to, the following:
Serve as a program manager for many of UniFirst's fleet initiatives.
Support or manage the following Programs:

Fuel Card Program
Vehicle Disposition Program (buy, sell, scrap)
Electronic Logging Device (ELD) Program
Title and Registration Program including IFTA and IRP
Parts Programs
Fleet Systems

Ensure data accuracy in any fleet and driver management systems.
Mine data and analyze to determine areas of focus and measuring success.
Research and development of new fleet initiatives.
Provide reporting, presentations, and proposals.
Develop policies and procedures.
Provide training to locations staff and instill sustainability.
Capable to offer innovative ideas, approaches, and solutions.
Evaluate risk mitigation and cost savings strategies.
Performs other job-related duties as assigned.
Qualifications
Associates degree or greater or 10 years of specified experiences.
10 years of fleet management experience.
5 years of fleet safety and regulatory (DOT) experience.
5 years of mining and data analytics.
5 years of training and implementation experience.
Knowledge of fleet regulations: Driver Qualification Files, IFTA and IRP.
Knowledge of fuel cards, telematics, and vehicle disposition.
Lean Six Sigma preferred.
Strong executive acumen.
Excellent written and oral communication skills.
Proficient with Microsoft office, specifically Excel.
Must be available for traveling up to 50% a year.
Benefits & Perks
401K with Company Match, Profit Sharing, Health Insurance, Employee Assistance Program, Life Insurance, Paid Time Off, Direct Payroll Deposit, Tuition Reimbursement, 30% Employee Discount, Employee Referral Bonuses
About UniFirst
The fabric of UniFirst is woven from its very unique family culture where our Team Partners enjoy a small company feel while taking advantage of the resources and stability that come with being a nearly 2-billion-dollar organization.
UniFirst is an international leader in the $18 billion-dollar garment services industry. We currently employ over 14,000 team partners who serve 300,000 business customer locations throughout the U.S., Canada, and Europe. We were included in the top 10 of Selling Power magazine's "Best Companies to Sell For" list and recognized on Forbes magazine's "Platinum 400 – Best Big Companies" list. As an 80-year old company focused on annual growth, there's never been a better time to join our team.
UniFirst is an equal opportunity employer. We do not discriminate in hiring or employment against any individual on the basis of race, color, gender, national origin, ancestry, religion, physical or mental disability, age, veteran status, sexual orientation, gender identity or expression, marital status, pregnancy, citizenship, or any other factor protected by anti-discrimination laws
UniFirst is an equal employment/affirmative action employer. If you need accommodation for any part of the application process because of a medical condition or disability, please send an e-mail to TalentAcquisition@unifirst.com or call to let us know the nature of your request.
UniFirst Recruiters and/or representatives will not ask job seekers to provide personal financial information when submitting a job application. Please be vigilant as such requests for information may be fraudulent.
Apply Now